O'Briain Pianos | Pianos for Sale | Lucan, Dublin, Ireland-O'Briain Pianos
RESTORING THE RARE, PRESERVING THE HEIRLOOM
O'Briain Pianos is a small piano sales, tuning, rebuilding, reconditioning and restoration business with a showroom in Millbank Business Park, Lucan, Co. Dublin, Ireland.



Independent Sole Trader Cathal O'Briain specializes in the preservation of rare and unique period pianos, reviving the original look, sound, feel, and character of each piano coming into his care.
STATE OF THE ARTS SHOWROOM & MUSIC SCHOOL
We aim to provide our valued customers and students with a quiet and relaxed atmosphere, where the beginner, intermediate, or advanced player is left alone to try out each piano and draw their own conclusions.

If you wish a friendly music teacher can demonstrate pianos, offer advice, and guide you through the selection on display. We specialize in restoring period pianos, but also stock Yamaha, Kawai, Hailun, Danemann, Geyer, and other top brands.
Cathal O'Briain
Owner & Restorer
Maja Rumianowska
Music Teacher
Andryi Blyznyuk
Music Teacher
VIEWINGS
Mon: 9:00am - 1:00pm (Open to Public)
Tues: 9:00am - 1:00pm (By Appointment)
Wed: 9:00am - 1:00pm

(Open to Public)


Thurs: 9:00am - 1:00pm (By Appointment)
Fri: 9:00am - 1:00pm (Open to Public)
Sat: 9:00am - 1:00pm (Closed All Day)
Sun: 9:00am - 1:00pm (By Appointment)

087 149 7607 (Cathal O'Briain)

Small and large music rooms for hire
Hi-spec soundproof rehearsal rooms
Large reception area and coffee dock
Ample parking spaces directly outside
Music lessons in almost every type of instrument
Wide range of quality piano models to learn on
Professional piano players and musical trios for hire
Wheelchair accessible access throughout building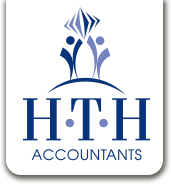 Byrne Wood Finishes
Refinishing